Welcome
On behalf of the Desrochers Villages Homeowners' Association (DVHOA) and your future Board of Directors, we would like to take this opportunity to welcome you and your family to Desrochers Villages.
We are confident that you will enjoy this unique community for many years to come! To ensure the community is maintained to a high standard, the Developer has established a Homeowners' Association for Desrochers Villages. The Desrochers Villages Homeowners' Association (DVHOA) is a not-for–profit organization.
DVHOA was created to ensure that certain features and amenities of your community are maintained and managed for the long-term use and enjoyment of its member residents. As a property owner in Desrochers Villages you are automatically a member of the association.
FAQs
What is the DVHOA Fee amount and when is it due?
The payment of dues, which is secured by an Annual Rent Encumbrance will be set by the Board of Directors. Fees will commence in 2025.
How is the DVHOA governed?
The DVHOA, including the features and amenities, is governed by the Societies Act and bylaws, and administered by a volunteer Board of Directors which will be made up of several residents. The Board of Directors will be elected at the first Annual General Meeting in 2024.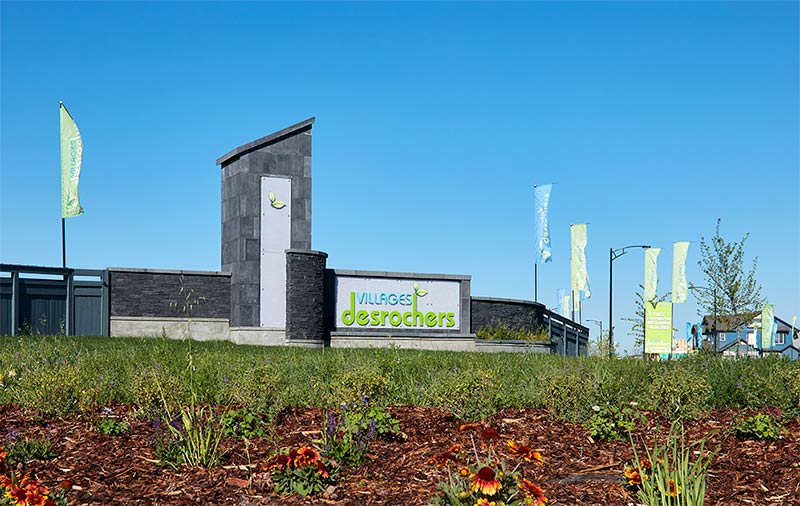 Consider investing in your community!
To ensure a seamless transition from MLC Group to the future Board of Directors, we are seeking volunteers that are interested in investing in the community. Over the next year, MLC Group will guide this group of community volunteers through the various aspects required to ensure a successful transition. Please join us and sign up.
If you have any other questions or for more information on volunteer opportunities, please email us at hoa@mlcland.com.